abebooks.co.uk ....

Any of the ABE (Advanced Book Exchange) sites share their databases, including an immense network of independent used books dealers around the world, but you may as well select this site if you prefer to pay in British Pounds or in Euros. This is probably one of the biggest networks of book dealers on the web and the chances of finding the rare antique book that you are looking for are consequently very good ... as usual, we're providing an easy to use search box below and the banner at the top of this page will lead you directly to the abebooks.co.uk home page ~

We cannot emphasize enough - whether its simply a low cost copy of a favourite paperback novel, used textbooks, antiquarian books or a rare first edition of Romeo & Juliet by William Shakespeare, this is one of the major ways to find the book or used books you need.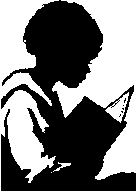 Our experience with any of the used books or rare books dealers that we have found through ABE has always been good, and price comparisons are easy because you may select several different ways to list your search results. There are a number of other companies that specialize in used textbooks but it would be prudent to check here too.



You may also like to check out these other feature pages from Decklin's Domain Books ~

---
Still can't find a copy of the used books you're looking for? Maybe the title is not quite right so the rare books search comes up blank? Try listing your wanted used books on the Decklin's Domain book forum "here" !!