---
TAXI: Your source for songwriting tips, songwriter resources, songwriting articles, and song writing techniques
SureGlow.com - Party Supplies, Glowsticks, Glow Necklaces, Magnetic Flashing Lights and more!

The San Francisco Music Box Company
Click here to vote for Decklins Domain Music in MusicSearch's Site of the Day Contest!
music news headlines from from the pop industry follow ~
Visit Decklin's Blues Basement by clicking above ~



Or try out Decklin's Music Hall by clicking below :

New Releases Home Page
Music Posters?
Do you want music posters? Click here for over 5000 hard to find promo and concert posters around.
Publish your own music?


Or do you need a studio to record your own music?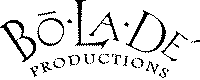 Interested in rare and unusual CDs, vinyl records or concert memorabilia?




Must have protection ;) ...
---

Welcome to MP3 Center - The best source for mp3!
You have music news? Tell us about it ~ email decklin@decklinsdomain.com with the subject line music news.
Furia Musical Magazine
Hotels in San Francisco
---