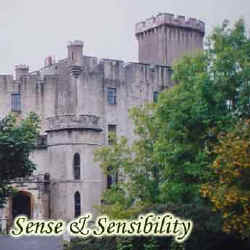 by Jane Austin,
performed by Catherine Byers.
12h 30m $8.95
Sense & Sensibility



"Jane Austen can in fact get more drama out of morality than most other writers can get from shipwreck, battle, murder, or mayhem."
-- Ronald Blythe

Two sisters representing the traits of the title — Marianne, the slave to sensibility and Elinor, a woman of sense — maneuver their ways through the pitfalls of society and romance.